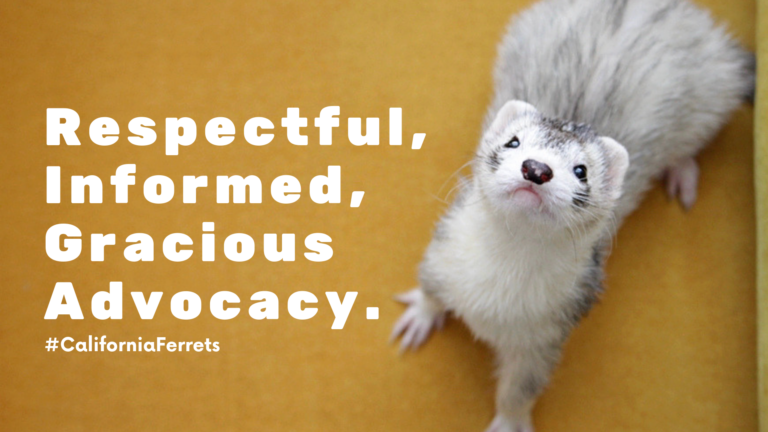 Your donations will be used to help cover lobby fees and other cost such as printing legislative information packets, stamps & web presence costs. Items from our wishlist are always needed.
Our single biggest cost will be hiring a respectable lobbyist in the fall. All previous bills in the '90s-'00s were obtained with the help of a lobbyist. Having someone on the ground in Sacramento is critical to our success. 
Please note that donations are not tax deductible.
Number of legislators we've met with in 2019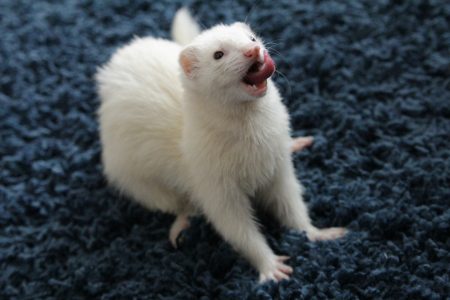 Want to get updates about what UCFA is working on and how to help? Sign up here! We promise, we won't flood your inbox.

You can even add your mobile number for SMS action updates. Standard message rates may apply.
The United California Ferret Alliance (UCFA) is a NEW state-wide ferret organization, founded in 2019, to represent like-minded ferret groups and enthusiasts with one mission: To decriminalize domestic ferrets in California. We believe respectful, informed and gracious advocacy is how we will successfully change this 80+ year old ban.


For the past 14 years little progress has been made towards decriminalizing pet ferrets. We believe it is time for a new approach. We're excited to unite Golden State Ferret Society, Northern California Ferret Alliance and Angel City Ferret Club, along with the thousands of other ferret enthusiasts around California, the country and world who want to protect all ferrets and ferret owners. Domestic ferrets are popular and legal pets in 48 states. We believe it is time for California to joint the rest of the country and allow a legal path to ownership. Responsible pet owners should not have to live in fear of their family pets being confiscated or euthanized because of this antiquated law.


UCFA is focused on building a powerful network of allies to champion a bill for ferrets through the state legislature. We're working with the Fish & Game Commission and the Department of Wildlife to determine what regulations would be manageable for these agencies. We're building new relationships with the Sierra Club and reestablishing lost partnerships with the California Veterinary Medical Association, United States Humane Society and other prominent animal, environmental, scientific and human interest organizations.


These valued connections paired with a respected lobbyist, our state politicians and amazing volunteers will get us to our goal, a bill sponsor, and then the decriminalization of domestic ferrets in California.
Do you have questions, concerns or think you have a skill set we could utilize and want to help? Let us know!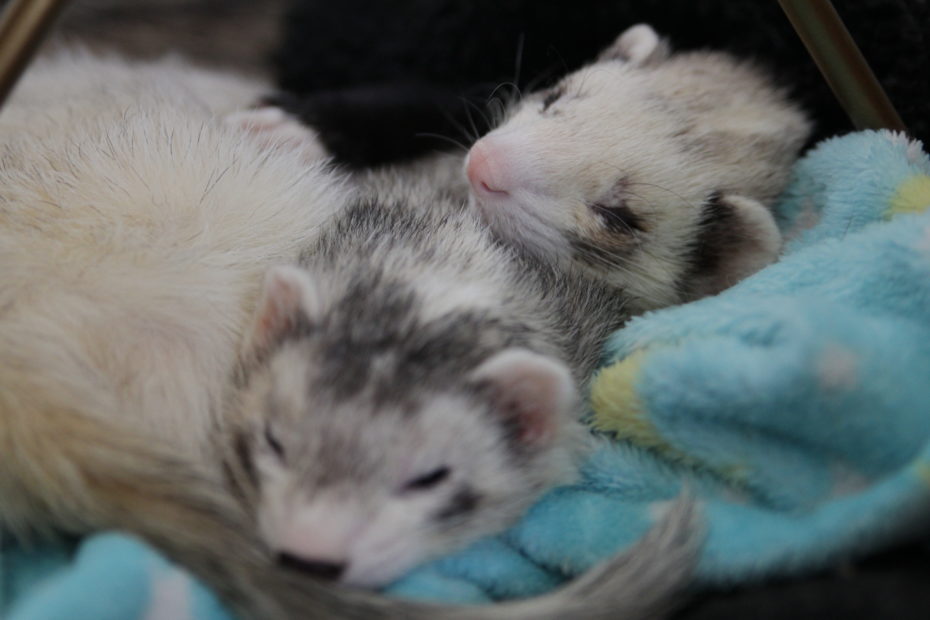 Are you interested in doing more to help decriminalize domestic ferrets? You could become a District Coordinator for UCFA. This group of amazing volunteers are instrumental in activating the ferret enthusiast in their areas when meetings, initiatives or other campaigns come up.